Art Stage SG observation
Wed Feb 06 10:00:00 2015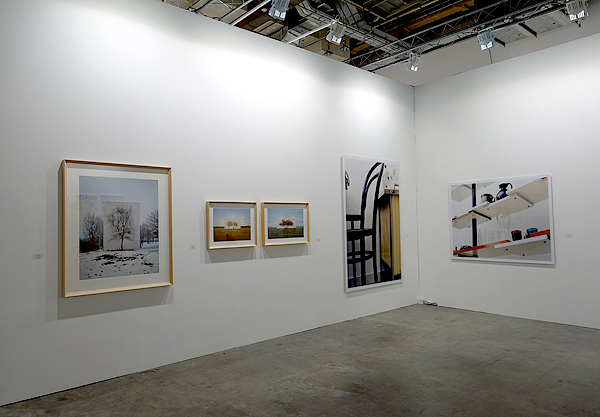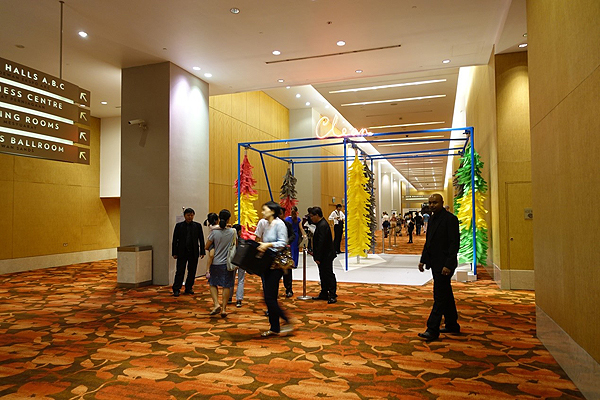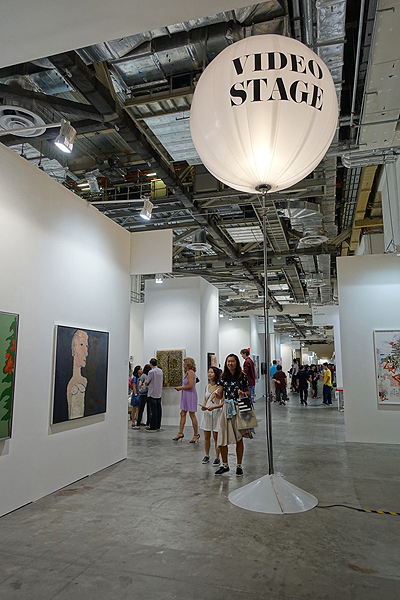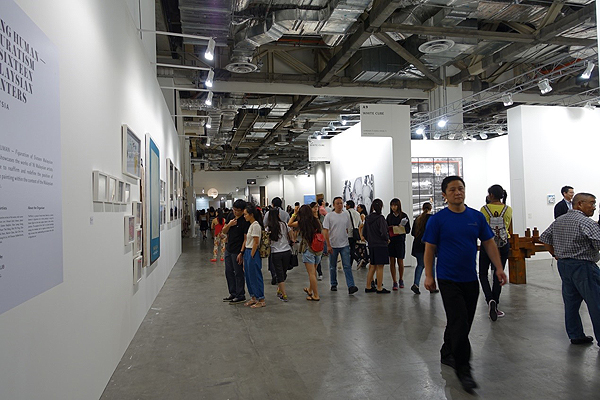 Date: 2015.01.22~2015.01.25
The actual date of viewing the fair: 01.24 (Sat) & 25 (Sun)
Venue: Marina Bay Sands Expo
Located near the MRT Bay Front station this place is very similar to Xin Yi District in Taiwan. The area is full of shopping centers, hotels, and museums. Also the Gardens by the Bay, a famous tourist attraction is located here as well.
Price: Standard Ticket (1 Day): $32(Equivalent to NTD 768)
Season Ticket (4 Day): $64
Background of Art Stage:
"We are Asia" is the slogan for this year's exhibition. It demonstrates how Art Stage stresses the value of works in the Asia region. Entering its fifth year, Art Stage was created by Lorenzo Rudolf who was the former director of Art Basel. Art Stage assembles a collection of contemporary artworks around Asia and has gained a great reputation in Southeast Asia. Moreover, the fair is exhibited during Singapore's Art Week(01.16~01.25), giving art lovers and collectors a great chance to embrace Art in Singapore. This also creates Art Stage's international audiences which come from all over the world.
Review:
1.General situation
This year's fair can be divided into four major sections which are: Platform (Southeast Asia Platform), Special Exhibitors (Video, Korea, Russia, Modern, Malaysia, Gilbert& George), Public Artworks (9 pieces), and Galleries (152 in total). Comparing it to Art Taipei the works exhibited in this fair focuses more on contemporary art and in general have a wider variety of works from emerging artists. On the other hand, Art Stage holds various forums for viewers to participate and the detailed schedule is in the brochure. Moreover, they provide a booklet called Collecting 101, this indicates that viewers have a general knowledge about the art market and understand that artwork can be sold and bought.
2.Facilities and layout
Most of the galleries use LED lighting except the Modern section. The light is very well focused giving a steady and pure light source. The boards that divide the booths are higher than Art Taipei and mostly painted in white. Even though there was not any carpeted flooring in the fair but the facility was really new so nothing looked out of place. The fair is smaller than Art Taipei but the suggested route was easy to access and booths were divided accordingly.
3.Price and editions of photographic works
The majority of works ranged from three hundred thousand NTD~five hundred thousand NTD with editions around 5~10. (Some have AP) Price varies among the age of the artist.
4.Style and subject matter of photographic works
Subject matters come in a wide variety and they are portrayed both in traditional and digital photography. A lot of photographs merge with installations and film. One can still see different use of colors and content from artists around the world.
5.Observations and info
Photographic art was scattered among the galleries and some galleries even specialized in photography. From this we can speculate that Singapore is well accustomed to photographs and considers it art, creating a great contrast if one compares it to the Taiwan art world. The day we visited the fair was Saturday and we noticed the demographics of the viewers held the majority of collectors and art lovers, students on the other hand were the minority. As for the sales of the works it was a bit hard to predict since some galleries did not stick red dots even if the works were sold. Among the fair, there was a gallery, originally located in Barcelona, which gave us some interesting information. This specific gallery has exhibited at Taipei Art Fair once but the owner felt that the feedback and reviews were great but it was hard to sell the works. However, in Art Stage (his second year attending) he sold a great amount of works. When we asked if he was coming back to Taiwan to exhibit he told us that Taiwan photographic market is still at its early stage if there is a chance he might go back. Yet for now, he will focus in Singapore and India. This raises a lot of questions for the viewers and collectors in Taiwan. One could not help but think that we might be missing out on great works due to this.